Katherine Argassen



Name:

Katherine Argasen

Nickname:

Kate

Codename:

Firesword

Age:

17

Place of Birth:

London, England

Family:

Father: John Argasen Mother: Sabrina Argasen Cousin: Sarah Argasen Uncle: Derek Argasen Aunt: Chloe Argasen

Relationships:

Dating Dylan Wolf

Team:

X-Men
Kate is a British mutant in the X-men Lovelyverse. She is a student at the school, aspiring to be an x-men. She was found by Charles on the streets of London and taken to the institute at the age of fourteen. She has been there ever since.
PersonalityEdit
Kate is a kind, quiet girl. She has moments of hot-headedness, but normally thinks things through before acting. She is normally shy, but is lively and talkative once you get to know her. She is a great confident and really protective of her friends. She loves being outdoors and running.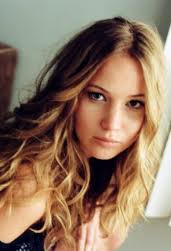 Appearance:
Edit
Kate has blonde hair and green eyes. Her hair is extremely curly and goes down to just past her shoulders. She is 5'2 with an athletic build.
Biography:Edit
Born to John and Sabrina Argasen. She lived with them until she was one, when they were caught in a car fire. Kate was in the car, and her mutation saved her. Because no one was able to claim her, she was taken to an orphanage. She lived at the orphanage until she was seven, when she ran away. She became a street girl, taking on unusual jobs whenever she could. She ocassionally got in fights, and lost her temper in one when she was fourteen, accidentally burning the boy she was fighting. Charles witnessed this, and took her to the institute, training her to use her power properly.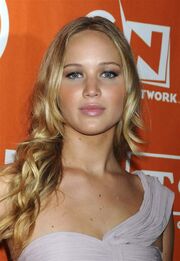 Powers and AbilitiesEdit
Kate is a pyrokinetic. She has the ability to create green fire. She can also control fire, and is immune to it.
Kate is particularly good with a sword and with fist fighting.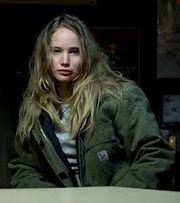 She creates a sword out of fire, or she just uses her fire.
Born August 9th
Loves running
favorite color is green